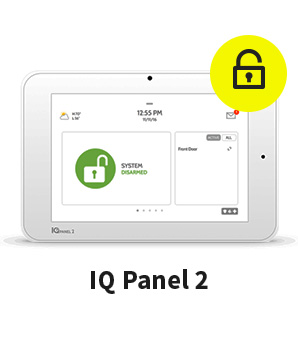 Interactive seamless security
Security should be powerful but convenient. Electronic Installations, Inc. doesn't focus on one particular product manufacturer. It's the technology that matters to protect loved ones, pets and property.
Doors and windows get the latest motion detection for instant alerts. Openings are protected but unencumbered. Start small….and grow the system as needed. Feel safe and secure with 24-hour monitoring on new and existing systems.
We offer the IQ Panel 2, an innovative smart panel for home management and interactive security all-in-one. Or select PowerSeries Neo – an expandable, flexible system in both wired or wireless technology for any new or existing home. Phone lines, cellular, broadband or mix and match the communications.
Watch the video below for more insight on the IQ Panel 2